The support for Dynamic Range Day is fantastic.
To get involved as a supporter this year, contact us now.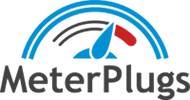 Plus:
Audiotuts+
Individuals:
Steve Lillywhite – Steve is arguably the most famous record producer in the world, having worked with U2, Talking Heads, Dave Mathhews Band, The Rolling Stones, Thirty Seconds To Mars, The Killers and many more
"I used to hate dynamics – but that was when I used to have a choice ! Now they get mastered out of my music, and I want to be able to use them as and when necessary"
Bob Ludwig – Bob was an industry legend when I started mastering 15 years ago – check out that discography !
"Every playback device in the world has an output gain control on it. Record and master the music at musical levels and allow the listener to play it as they wish. Do not fall slave to making all music sound equally loud on iPod Shuffles or the iTunes program itself !"
Paul Frindle – Paul is responsible for many revolutionary aspects of the Sony OXF-R3 mixing console – need we say more ? He has also worked at SSL and co-founded Pro Audio DSP
"Obsession with loudness competition and the resulting 2-dimensional music production is killing our industry stone dead. We need to change this now before it's too late…"
Charles Dye – As a founder member of TurnMeUp!, it's no surprise that Grammy-winner Charles has supported Dynamic Range Day from the outset
…with more signing up every day !